If you're looking for a healthy and easy lunch or dinner, this is definitely a great option!
The recipe takes about 10 minutes to make, and uses only 4 main ingredients.
Sweet potato, avocado, black beans, and mixed vegetables.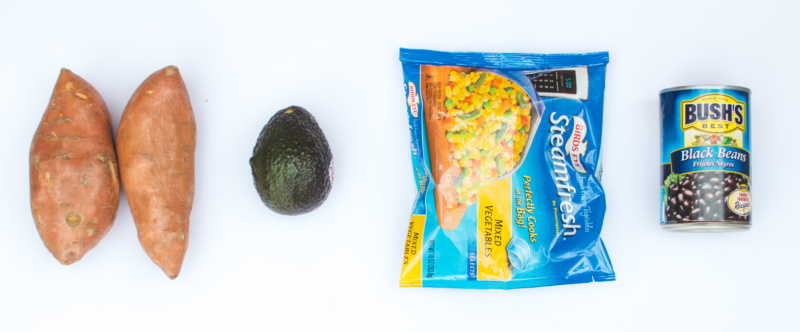 Cook your sweet potatoes & vegetables, and drain your black beans!
Mash up your avocado.
Add any spices to your avocado that you would like. I add himalayan pink salt and chili powder. I also add lime juice from a lime!
Mix together your vegetables and black beans.
Cut your sweet potato in half.
Add all of the ingredients onto your sweet potato!