Fruit Parfaits sound fancy, but in all reality they are so quick and easy!
I love to make these in the morning for myself, but they would be so great to make for a party.
Ingredients:
Yogurt
Granola
Fruit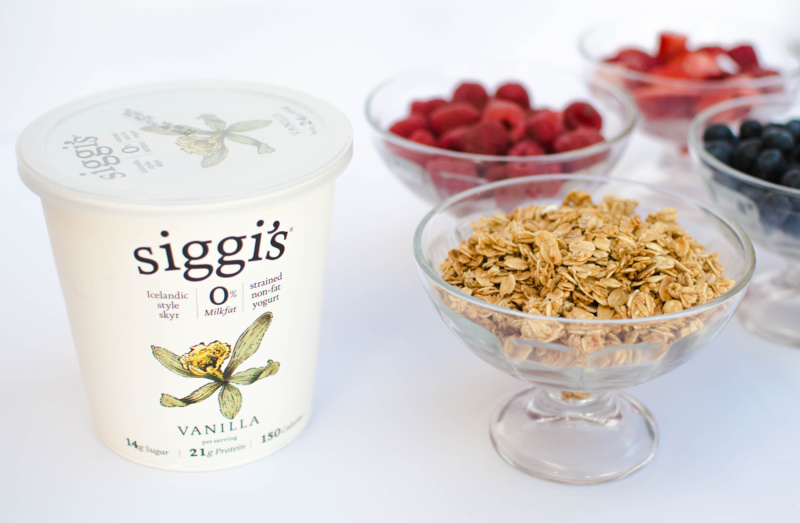 All you have to do is layer your yogurt, granola, and fruit. Easiest "treat" ever!