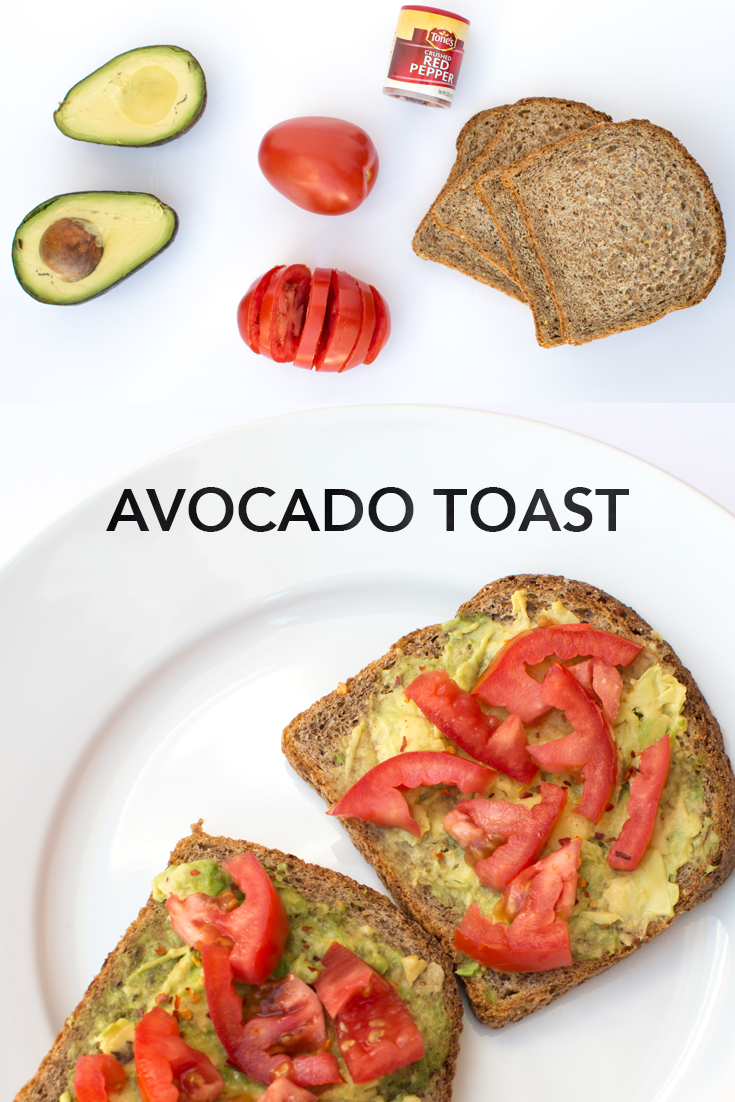 This is one of the easiest, filling, and best-tasting recipes, ever! I love to have this for breakfast or lunch.
Ingredients needed:
avocado, tomato, bread, red pepper flakes (optional)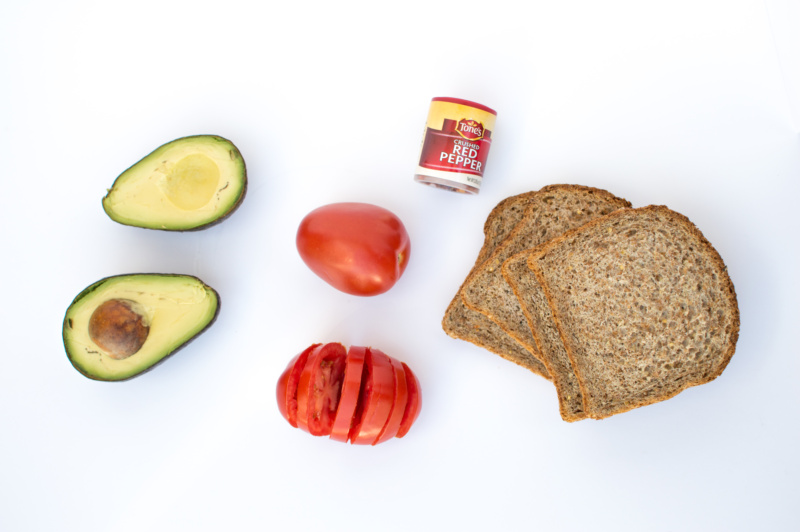 Directions:
1.Toast your bread, I use ezekiel bread.
2. Mash up your avocado and spread it on your toast.
3. Cut up your tomato and add it to your toast.
4. Sprinkle red pepper flakes for an extra little something!