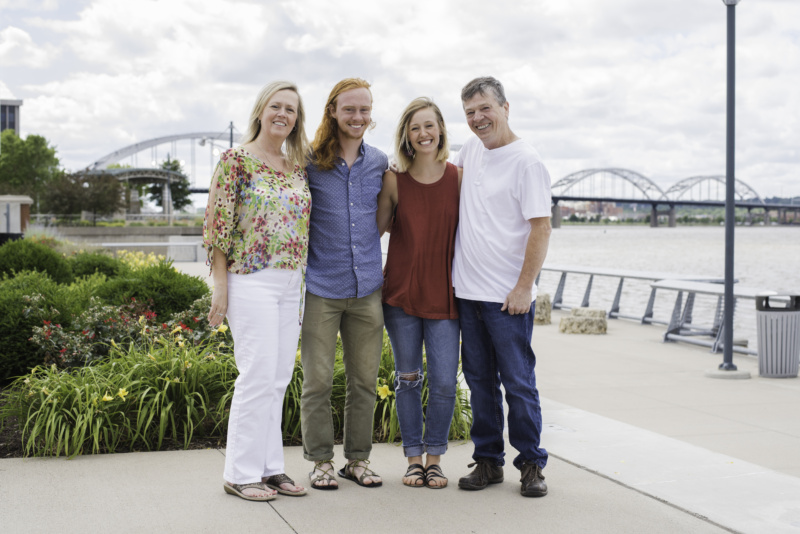 Welcome back, friends! I wanted to do a throwback post to this wonderful session I had with the Sands family.
Life got crazy and I never blogged their session. It's just too good to not share with you all.
The woman in the red is a friend of mine, Tracy. She blogs at TheWelcomeWoman.com, check her out!
Her family is pretty amazing to say the least. They hired me to take family photos because their son Keith, in the blue, was home to visit from Tanzania! Keith is a teacher there and hadn't seen his family in quite a while.
I was so so happy to be able to take their family photos, they were so much fun!
Adult family photos can be challenging, so knowing your poses and lighting situations is extremely important.
This session got off to a hectic start. Our choice of location ended up not working out so we went to my backup location. I couldn't be happier with the result, but let me tell ya the wind was not messing around this day. A lot of stray hairs were removed via photoshop…but it was so worth it! This family now has timeless photos to look back on. There is nothing better! <3 I hope you enjoy my favorite shots from this shoot!