This past fall my friend Kelly mentioned how she wanted to visit New York City. I, like many people, agreed that it was on my bucket-list to visit "The Big Apple."
Fast forward 3 months & we had bought plane tickets, mapped out our entire journey, and bottled up enough excitement to power us through our 4 day adventure.
Kelly and I based our entire trip on basically 3 things: friends, food, and photography.
We wanted to make sure we saw everyone we knew who lived there, ate at *only* amazing places, and last but definitely not least, we wanted to document our trip with photos so we could remember the whirlwind of madness that was New York City.
February 5th, Day 1
Our flight was extremely early. I'm talking 5:00am early, so we got about 3 hours of sleep & dragged ourselves to the airport. We checked in, got through security, were walking up to our gate, and I hear Kelly dramatically say "NOOOOOO" as she looks at her phone. She had just gotten word that our flight was cancelled.
So, either we wait until the 3pm to Laguardia, or we leave on the next flight to Newark. Our first thought was *duh* just hop on the plane to Newark, it's only on the other side of the island, it's not that big of a difference. Until we realized that our baggage was already checked to go to Laguardia. *dun dun dun*
Instead of being rational & thinking about the extra costs ($150!!!!!!!!) it would add on our trip to fly to Newark & pick our baggage up from Laguardia later in the day, we decided to live in the moment & fly to Jersey!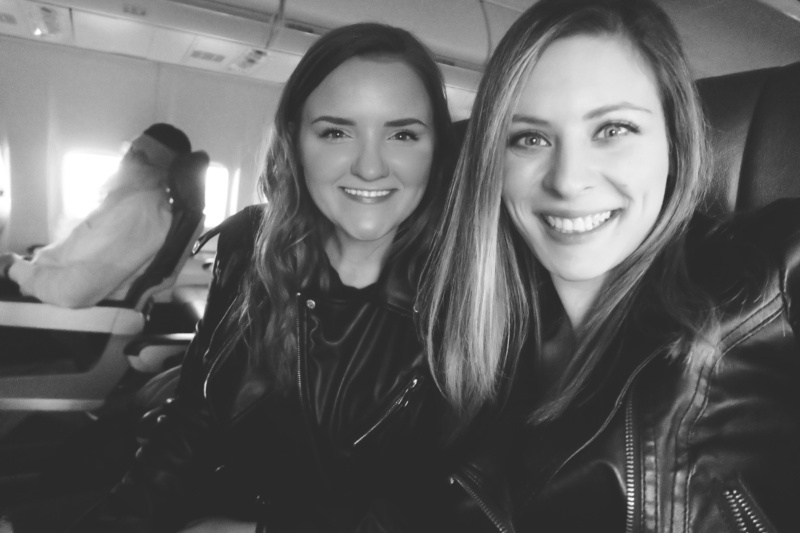 We made it, and immediately hopped in an Uber to go into the city for lunch. Little did we know, a crane had collapsed in the Financial District. You can read about that and see pictures here. We were stuck in the Holland tunnel, racking up Uber fare, for 1 hour and 15 minutes.
New York Food Stop #1
@TwoHandsNYC
This place was so good, but VERY crowded & small…I realized quickly this was New York in a nutshell. We each got coffee & an acai bowl. Very "Instagram-worthy."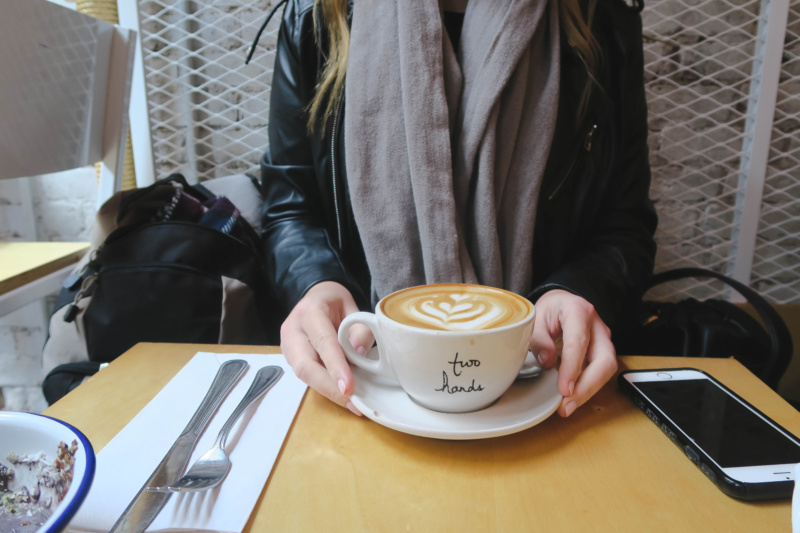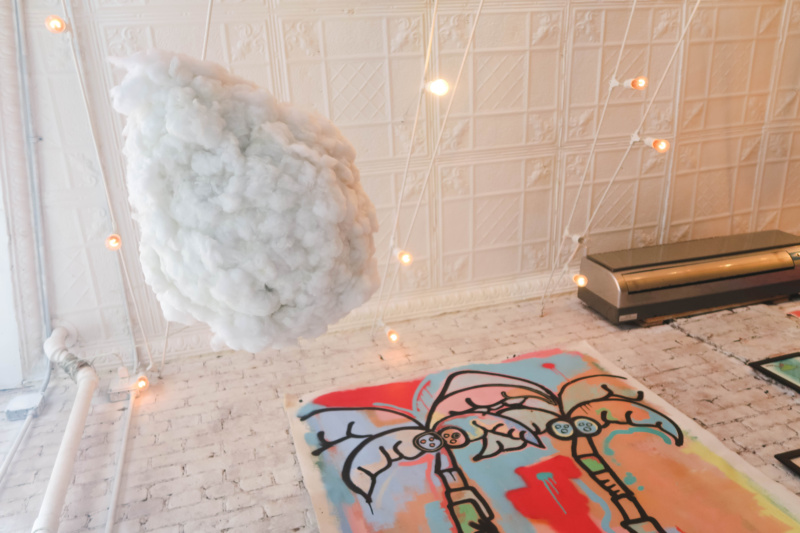 After this we decided to walk around a bit & explore before we had to make the trip to Laguardia to grab our luggage.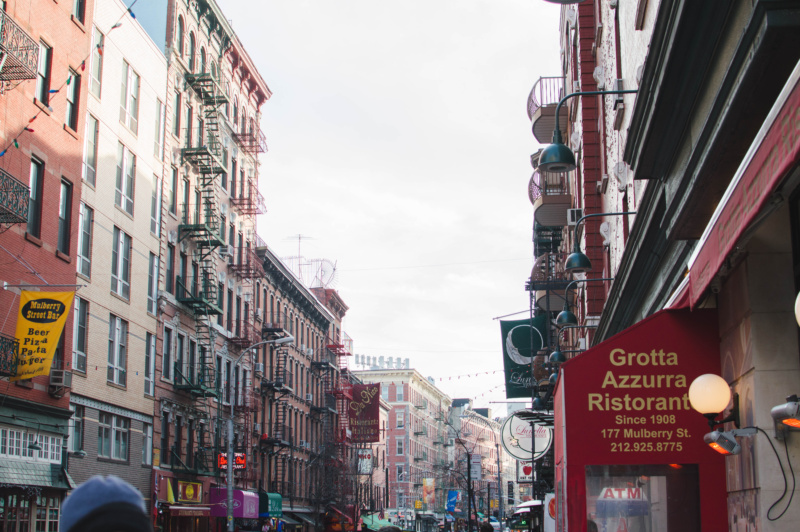 After getting our luggage we got back to the city & checked into our TINY (I cannot stress tiny enough) NYC hotel room. Not even the photos do the tiny-ness justice!
Then we were off again to drink more coffee & explore! On the agenda for the night was Dos Caminos  in Times Square. We were harassed by Uber drivers & fictional characters, but it was all worth it in the end because we had THE BEST guacamole we had ever eaten.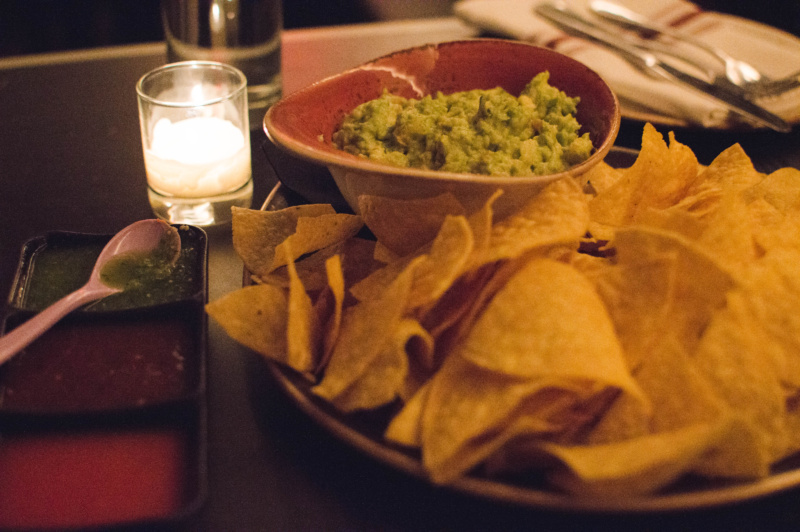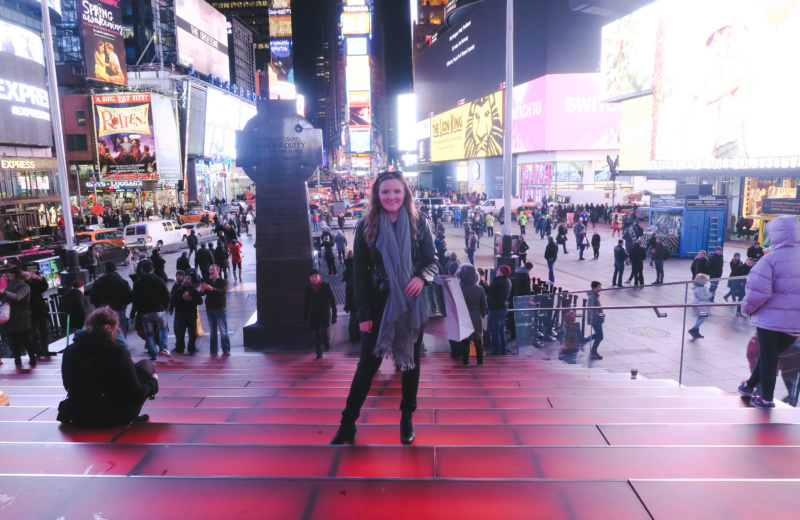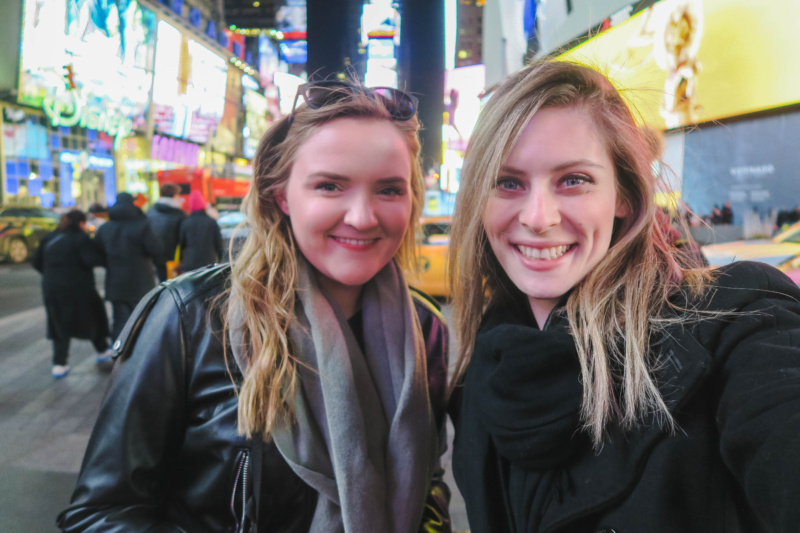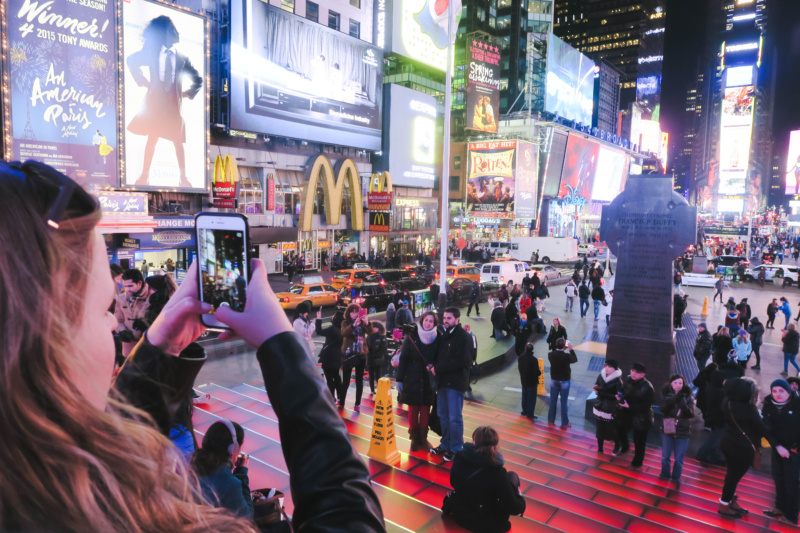 Our first day in NYC was a wild one, & we hit the sheets with stars in our eyes & eagerness in our hearts for day two.
February 6th, Day 2

5 o'clock came pretty quickly, but we got up with a spring in our step! We had a SoulCycle class to get to!  We desperately wanted to go to a SoulCycle class while we were visiting NYC, so I decided to book us bikes as a birthday gift to Kelly!
SoulCycle was everything that everyone said it was. Intense, fast-paced, awesome, and a one-of-a-kind experience. We had a great time and left sweaty and happy.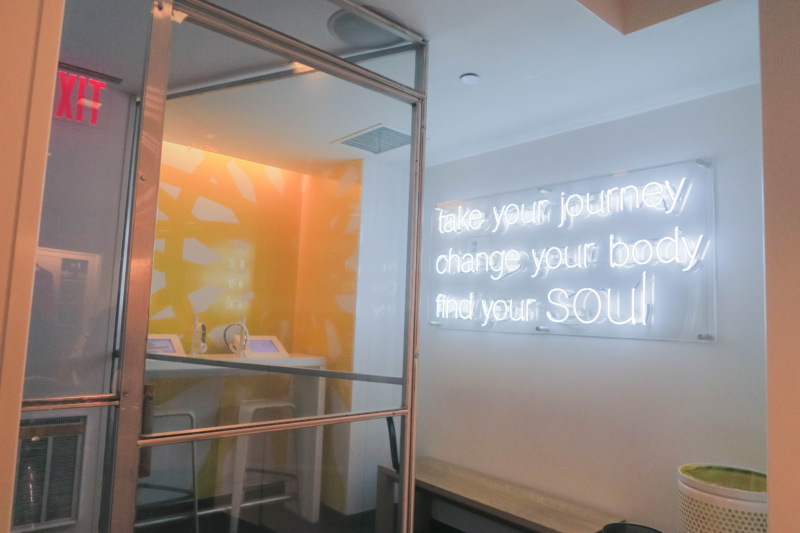 Food was the next priority, and lucky us, we had already thought this out and booked a table at Sara Beth's. Sara Beth's is said to have one of the best brunches in the city. It was delicious!
Next, we walked to Dry Bar to get our hair done! I left here with the top half of my hair wavy and the bottom stick-straight. Apparently it was what was considered "in." (Secret: I immediately curled the bottoms right when we got back to the hotel)
On our way back to the hotel, we made a pit-stop at Grand Central Station! It was surprisingly smaller than I had always imagined.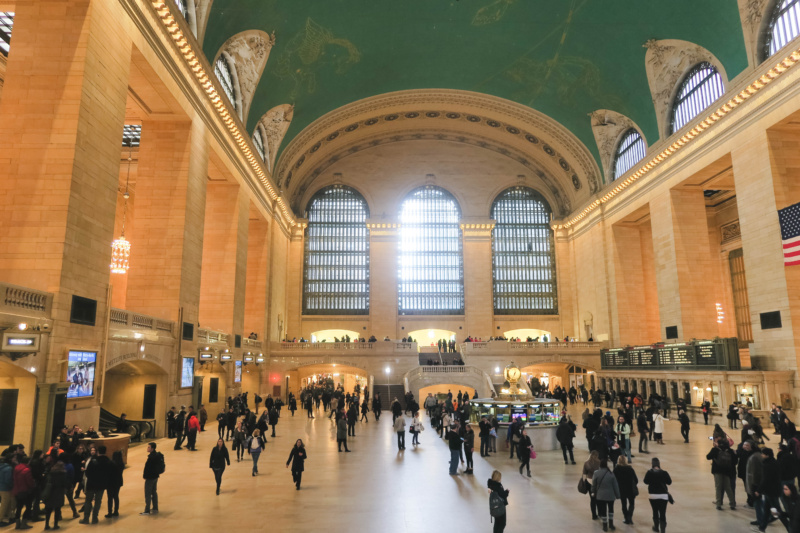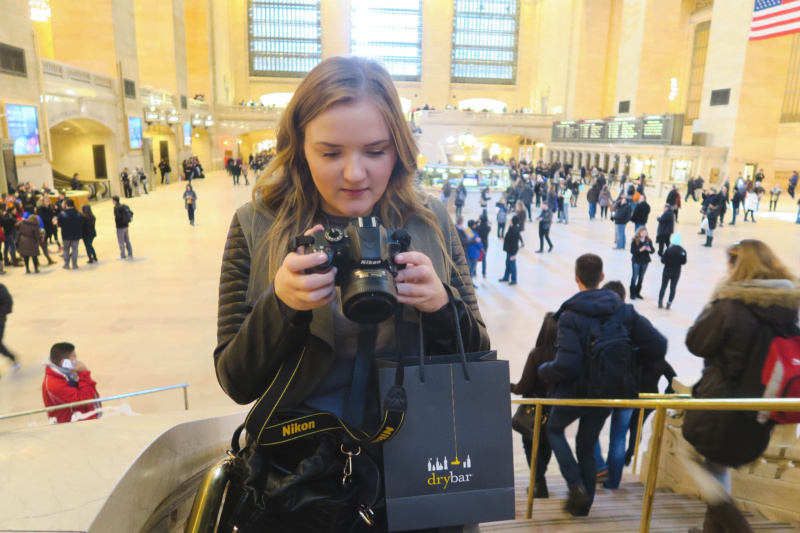 We arrived back at our hotel, showered, & changed into our active-wear. Tonight was the night that we were attending Wellvyl's launch party! Our friend Chinae, AKA @GetFitBrooklyn on Instagram, is an NYC party planner and was tonight's host.
We took an uber downtown to the shops and decided to walk around, explore, and do a little NYC retail therapy!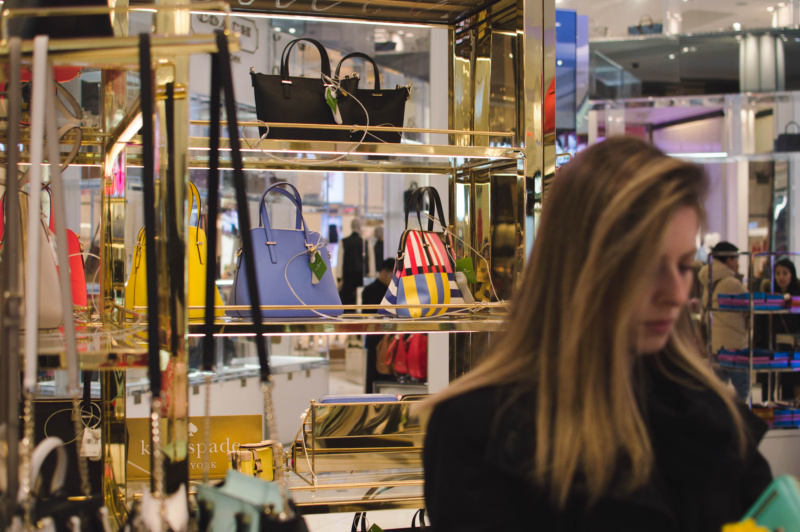 After hours of exploring, we ended up in Chinatown at dark.  We decided to call an Uber to take us directly to the launch party instead of walking the rest of the way there.
If you were wondering, Wellvyl is "A New Kind of Wellness Community" based in NYC. "Wellvyl curates wellness experiences by bringing together renowned influencers and innovative brands in the fitness and health spaces. By creating thematic programming, they transform celebrated venues into energizing sanctuaries, while redefining what it means to meet, mingle, and be well. You can read more about them here.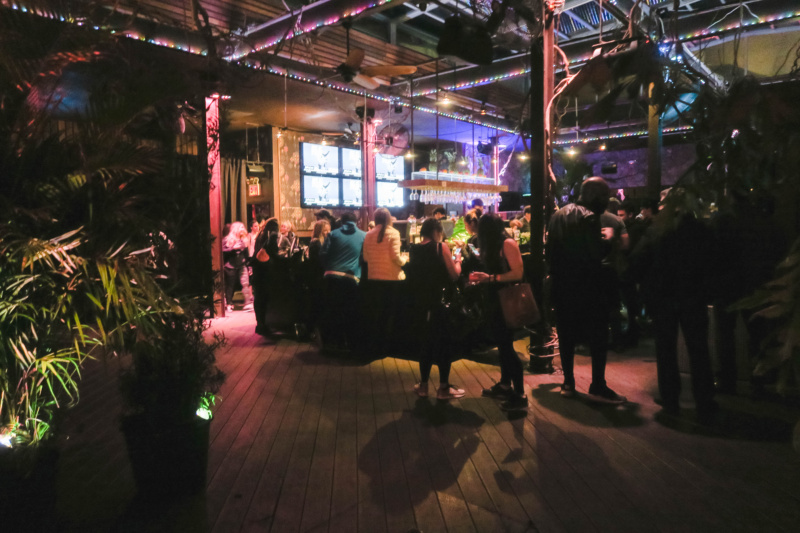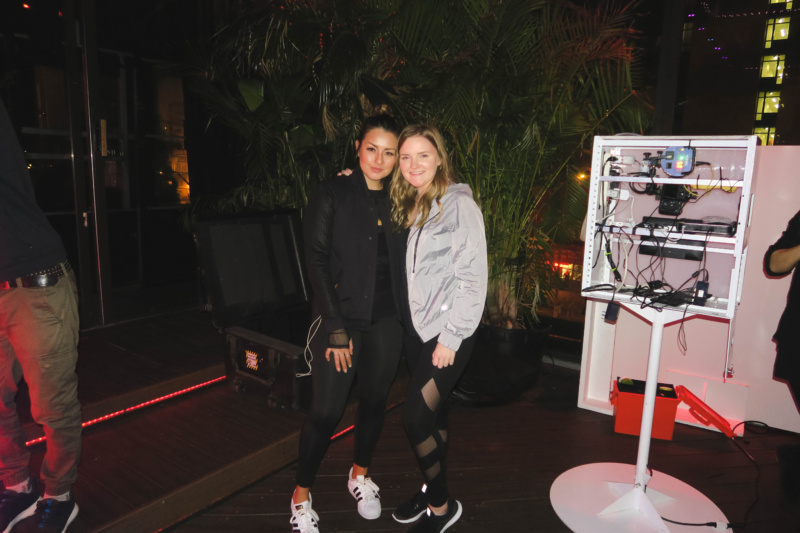 The event was a ton of fun, we took a beet-juice & vodka shot (I know, it was questionable. And extremely gross), and we met a lot of really awesome people! Great music, all-you-can-eat appetizers, and all-you-can-drink beverages! Our friend Gina met up with us here, and we ended up leaving the party with her to meet other friends uptown.
As I reached into my wallet to get my subway card, I realized that my wallet was missing from my purse. My mind started racing, wondering how I would get home without my ID, and how I would survive two more days in NYC without my debit card. Before I could reach full-meltdown mode, Gina had a great idea to call Chinae and have her check if it was turned in. Luckily, it was. NYC disaster, averted. For now. We headed back to pick it up.
After I got my life back (dramatic, I know) we started making our way back uptown! We had a fun night with Gina's friends, but were ready to head back to our hotel by midnight.
We got $1 pizza as well as street-cart pretzels on our walk back. Pizza: a solid 8. Pretzel: a 1.
February 7th, Day 3. 
On Sunday we woke up, got ready, and headed to brunch! Memorable moment: I had my first poached egg. Still not sure how I feel about them.
After we filled our stomachs with yummy food, and listened to a very awkward conversation whilst doing so, we called an Uber and headed to Central Park to meet Mar and Gina!
We spent about two hours there exploring the park. It was pretty surreal to be there after watching so many movies and TV shows that were set in Central Park. It was just as large as I had ever imagined, and just as pretty!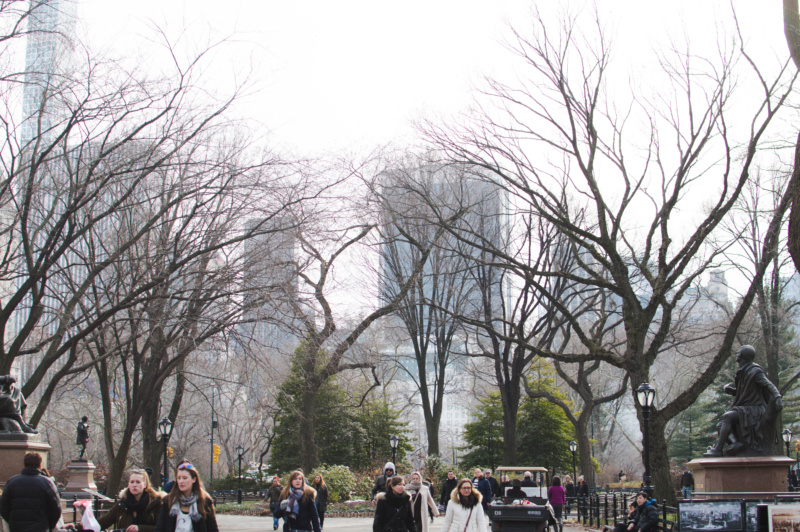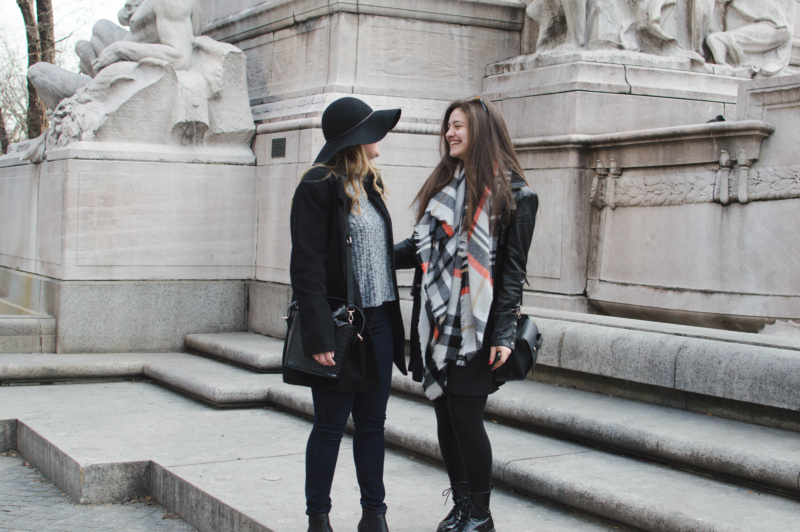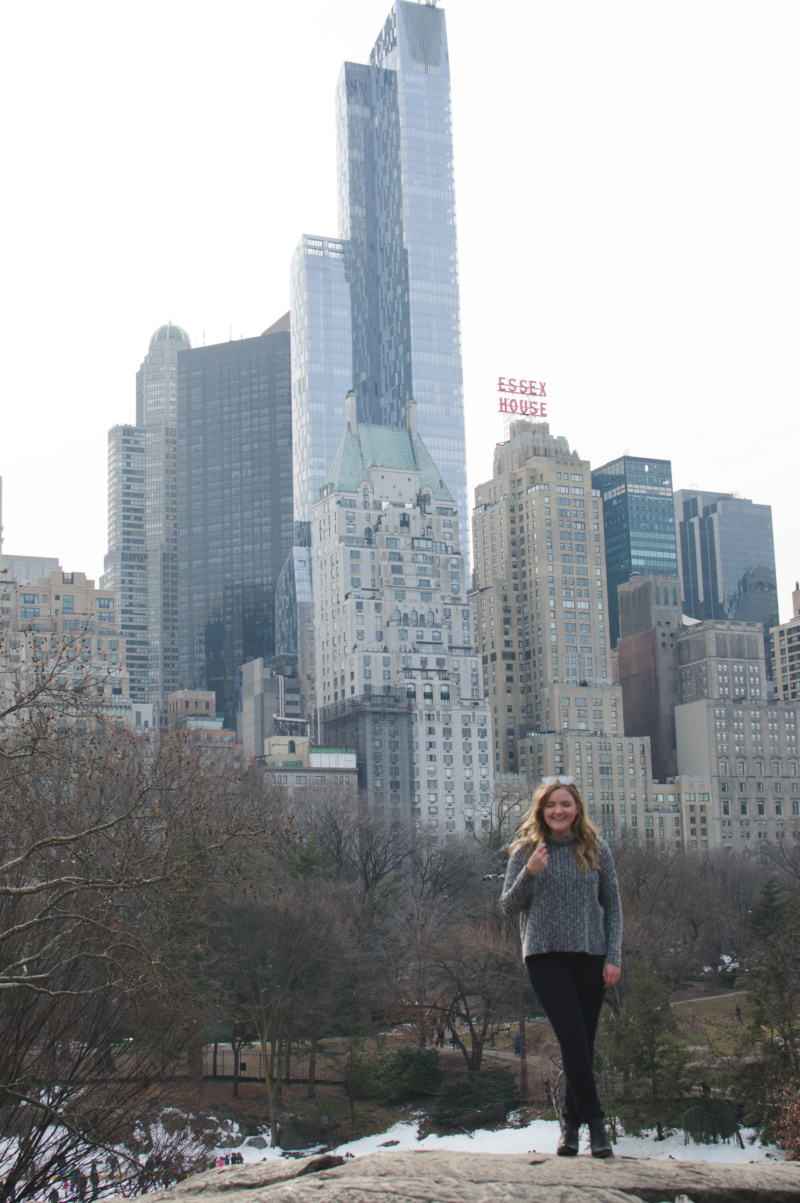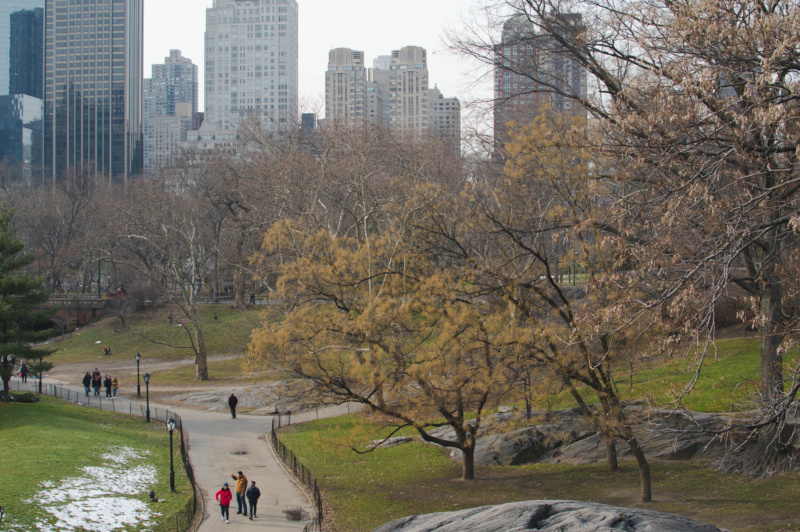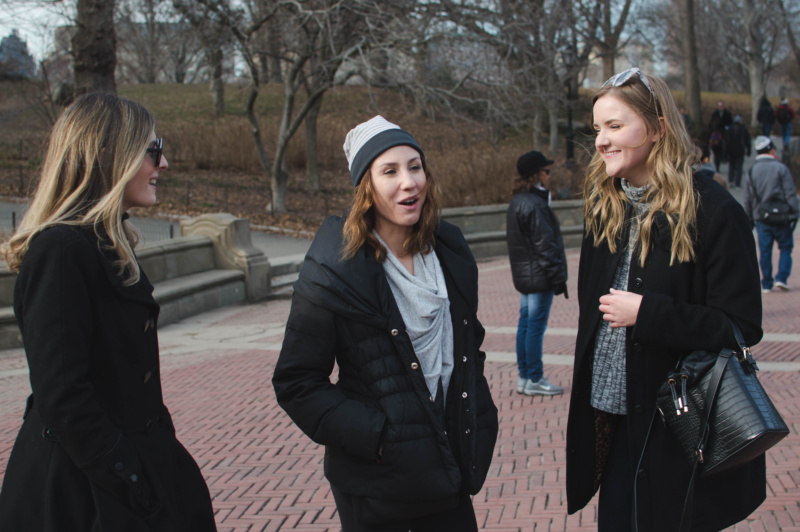 Food. We needed it, quick! Jack's Wife Freda was a place that many people recommended to us. When we arrived, there was a line out the door to be seated. When you're visiting New York for only 4 days, there is no time to wait in 2 hour long lines. We asked if we could be seated outside (40 degrees isn't that bad, right?) and they obliged. The food was AMAZING, and this is somewhere I would eat again if I find myself back in NYC!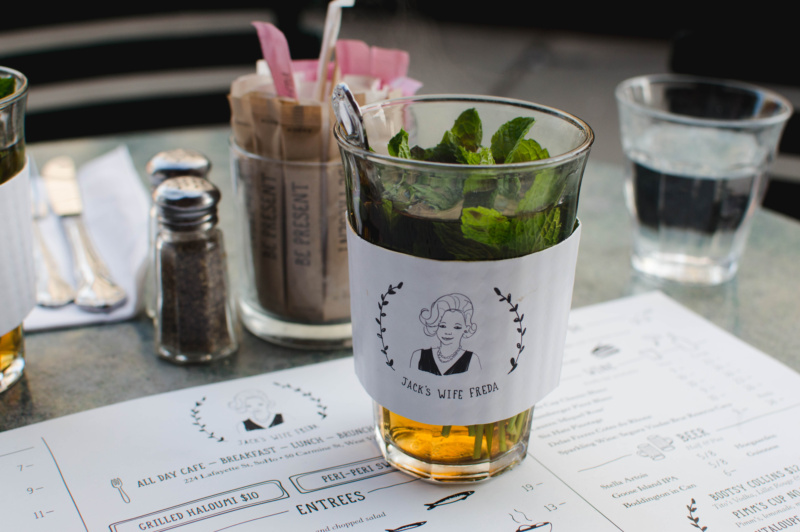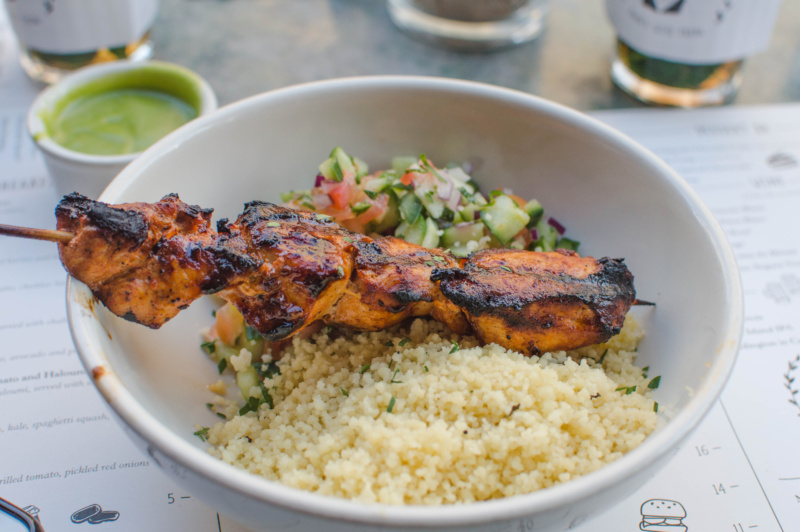 The Brooklyn Bridge was next up on our destination list, and it was probably one of my favorite things that we did on our trip!
It took us awhile to get there, because we got lost in the middle of Brooklyn after getting onto the wrong Subway, but we eventually made it. We saw the Statue of Liberty from the bridge, and a view of the city that was striking.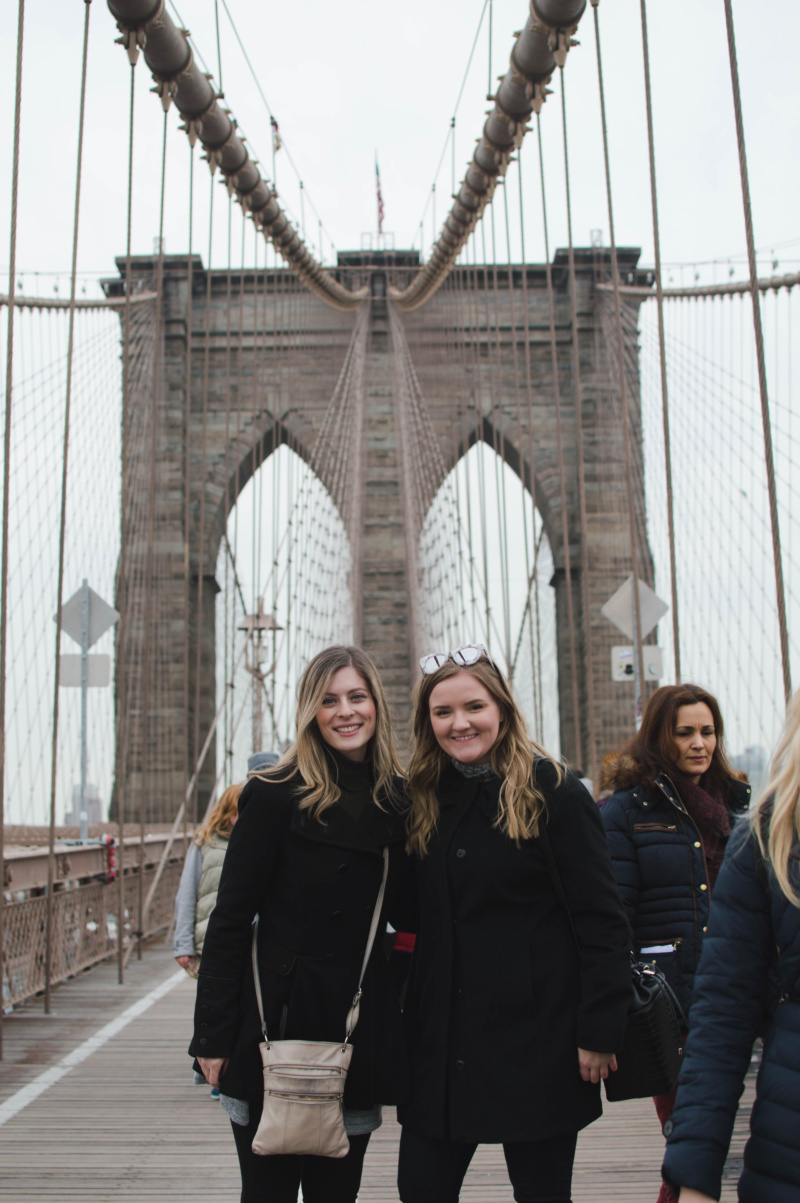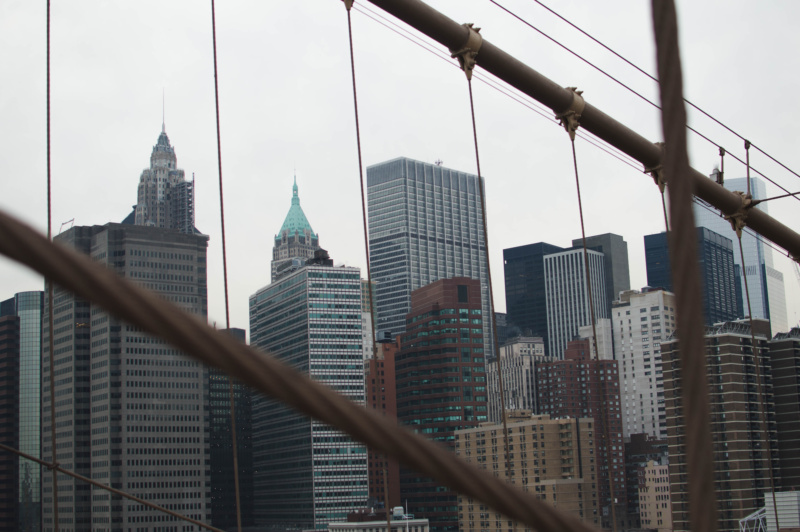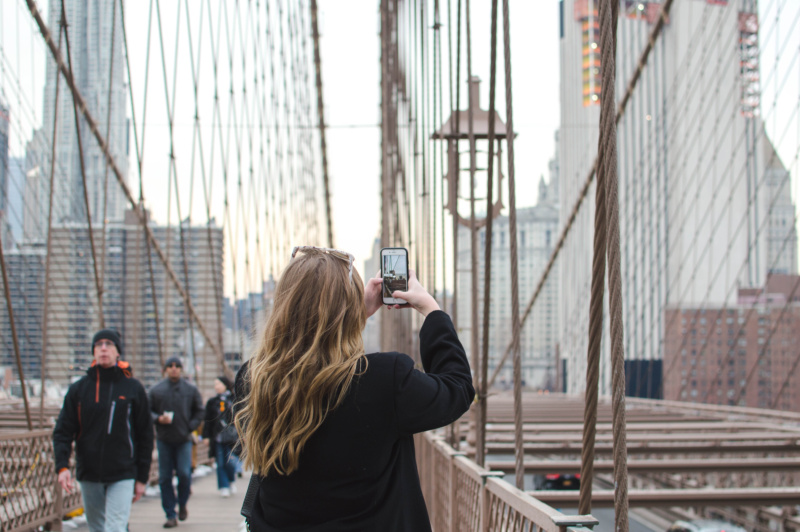 We then set off to see the 9/11 memorial. This was also a surreal moment. Being there where such a devastating event happened brought tears to our eyes. I won't ever forget that feeling.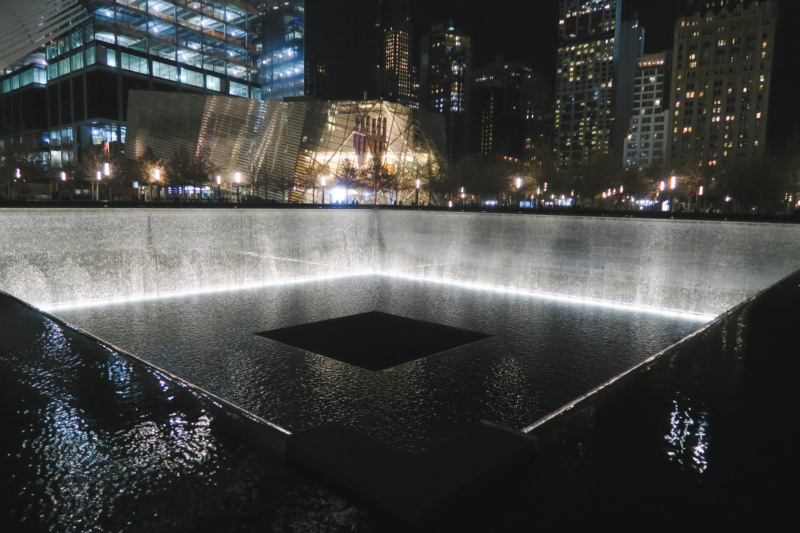 After our emotional visit to the 9/11 memorial, we were starving and ready to eat some New York Style Pizza! Chinae had told us that the best pizza in the city was Motorino's on E 12th and 1st Ave. It did not disappoint! I am officially a thin-crust pizza convert.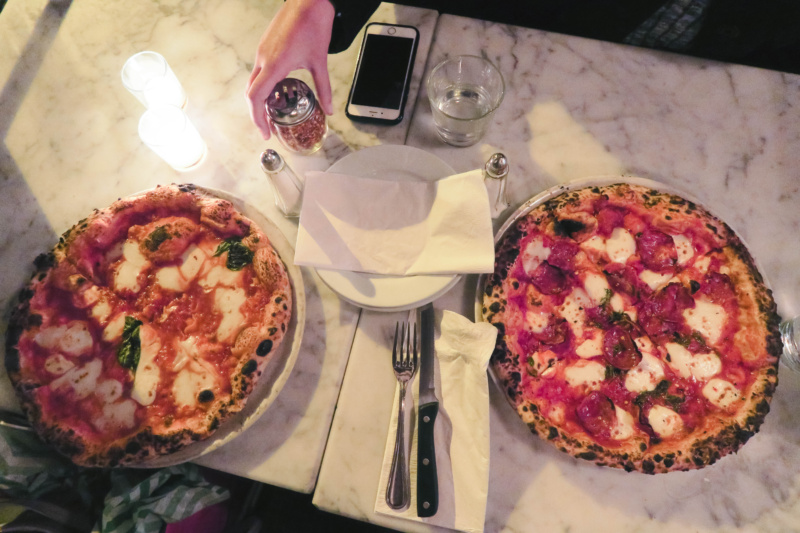 It was already very late, and the day was ending. We had 1 more morning in NYC to enjoy and then we were flying back to our normal every-day lives.
February 8th, Day 4. 
It's bagel tiiiiime! Am I the only one who didn't know that it's normal to eat a bagel like a sandwich? Kelly and I got bagels with cream cheese for breakfast, and here I was peeling my bagel apart while everyone around me was chomping away on their bagel sandwiches. Mind-blown.
We hadn't made any big plans for the morning because we knew it would fly by. So, we spent the morning buying souvenirs for our people back home, and don't you worry, we grabbed Shake Shack before we left and ate it in our Uber on the way to the airport.
Thank you NYC for an amazing time. I hope to be back!