I have been to Las Vegas 2 times in the past year, and this last time Jake and I went with a few of our friends!
We had just been there 6 months prior, and spent the entire time being tourists. So, we decided that this time we would just hang out and have a more relaxing visit.
We arrived to Las Vegas around 8pm, and headed to the Planet Hollywood where we were staying! This was the view from our hotel room that night.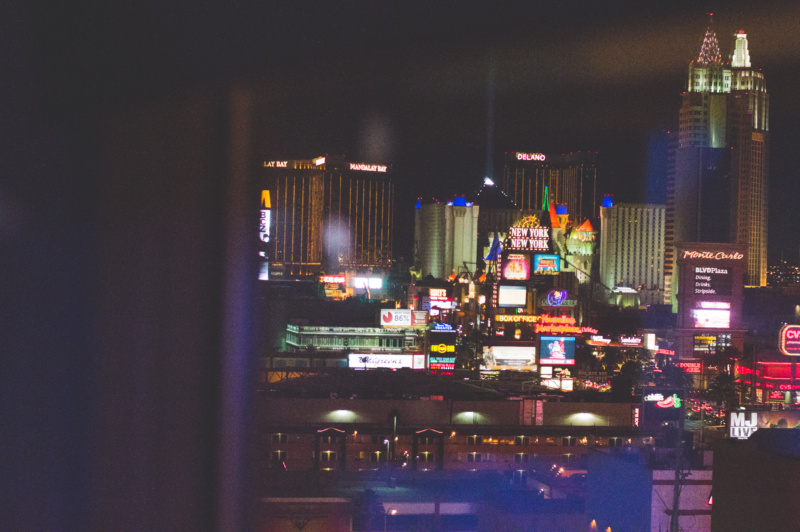 We then went out and walked around a bit and played some casino games until late that night!
Jake ended up sleeping in, and I woke up early to this sunrise outside of our window.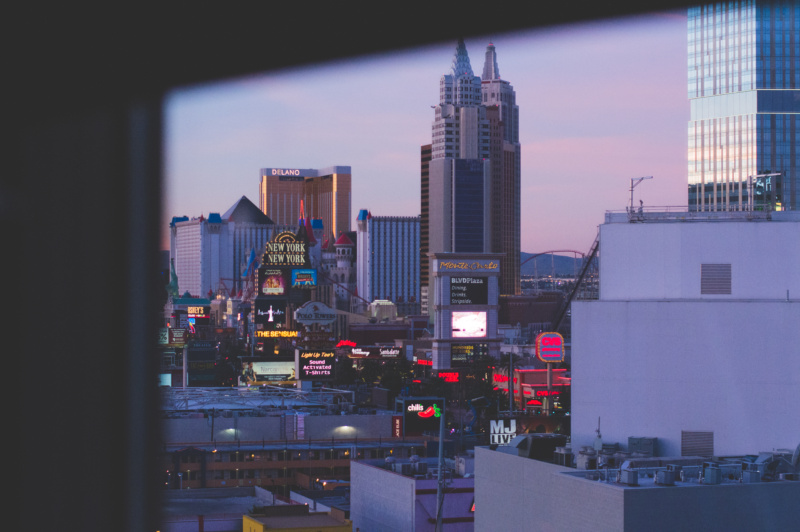 A few things that we did over the course of our time in Las Vegas that I would definitely recommend:
Get macarons from the Bouchon Bakery
Visit a Las Vegas club (This was totally not fun, but it was cool to experience! If that makes sense)
Eat at In n Out. It's as great as people say it is.
Go to downtown Las Vegas AKA Fremont Street! There is tons to do, and some really cool bands/acts to watch!
Take a picture at the Las Vegas sign.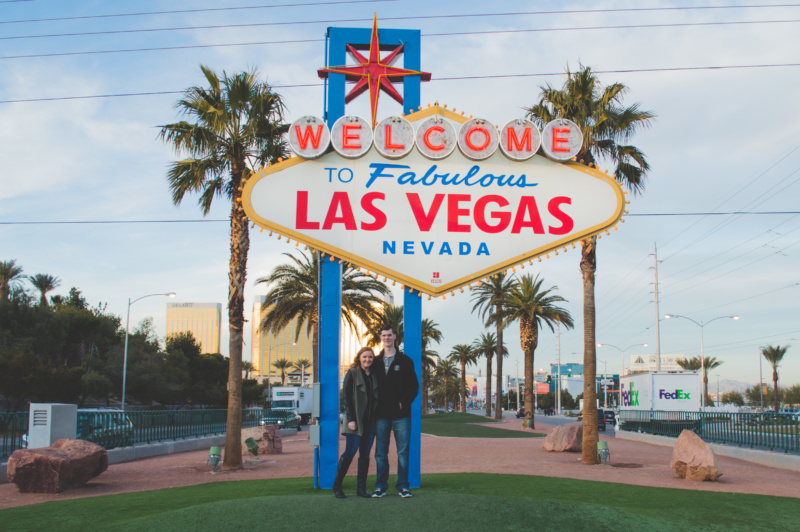 Have you ever been to Las Vegas? What was your favorite thing that you did?!